YOUR MONEY IS GOING TO:
The JMB Foundation was established in 2007 to provide support for the rehabilitation of James Macready-Bryan after he incurred life-changing injuries to his brain as a result of a serious assault in October 2006, when he was just 20 years old. James fell, unconscious, hitting his head on the pavement. Unfortunately, when he fell, he also fell through a gap in our social support system, which provides very limited funding for the care and rehabilitation of young acquired brain injury patients.

The Foundation has two main aims:  to provide financial support for care and rehabilitation, not only for James, but also for other young sufferers of an acquired brain injury (ABI);  and to give a public voice to those young people – who all too often literally cannot speak for themselves – and to their families and carers.

Our fundraising allows us to provide vital financial support for additional services in care facilities, for the provision of better and more appropriate home care, for participation in community activities that are otherwise out of financial reach for many, and for equipment and home modifications that may mean the difference between a young ABI sufferer living in a care facility and being able to live at home.  Funds that we provide make a genuine difference to the care, comfort and quality of life for these young men and women.
You are secure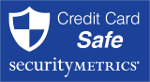 We Accept


Processing Payment. Please wait...