YOUR MONEY IS GOING TO:

CPEC is a unique and specialised service for children and young people with Cerebral Palsy (and like conditions) and their families. We provide physiotherapy, occupational and speech therapy to children as well as enabling them and their families to access the essential equipment they need in their daily lives. The difference this can make to them is life changing.
It currently costs around $32,000 per child per year to receive the much needed "Learning for Life" education programs from CPEC. Funding of approximately $7,900 per child is received from the Victorian Government, however, parent fees, donations and fundraising is needed to meet the shortfall. This huge financial burden challenges CPEC families every year.  The government only funds 26% of our operating budget so we need your help to fundraise the remainder needed to ensure our kids inspiring journeys can continue. Your support is invaluable.
You are secure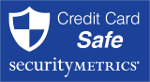 We Accept


Processing Payment. Please wait...