Creator: Daniel Di Domenico
Close at Sunday, 14 July 2013
Team Contexx MY80
Team Contexx MY80 has come together for this years Melbourne Marathon to be held Sunday 14th October 2012. Team members will be participating in various events, 42km, 21km and 10km to raise funds for the Cerebral Palsy Education Centre (CPEC).
We welcome any contribution, great or small, that you or your organization could make. All donations to this site are electronically wired to Cerebral Palsy Education Centre (CPEC) and an automatic receipt is emailed to you immediately.

Help us make a difference by making a small donation – Every donation helps.

Thank you for your support!

Team Contexx MY80

CPEC (Cerebral Palsy Education Centre)
CPEC is acknowledged as a world leader in providing specialist education programs for children with cerebral palsy. The CPEC professional staff who work at the Centre in Glen Waverley are renowned internationally as the best in their field.It costs around $19,000 per child per year to receive eight hours of service per week for 40 weeks. CPEC receives nearly $7,200 per child for the year from the State Government. The $12,000 shortfall is offset by the families who pay fees, do fundraising and seek donations. Funds raised are for their babies programs and school children's education services. CPEC has recently extended their existing building to provide their State Government endorsed education and training courses for teachers and therapists throughout Australia.Since 2007, and including this year, CPEC will have provided over 1,100 volunteers to support the Melbourne Marathon and runners. For more information go to www.cpec.org.au
Please make sure you are LOGGED IN. You can only join a Team Leader page if you are logged in and have an Individual page created. If you do, it will be displayed here once you've logged in. If you don't, please return to the 'home page' and follow instructions on how to create your Individual page.
FUNDOMETER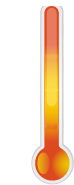 Target
$10,000
Raised So Far
Team Total
$11,628
My Total
$11,628
Team Members
My Total: $11,628
Team Total: $11,628.30
Biggest Supporters:
Form 700 Pty Ltd: $2,000.00
Tafkom Engineering Pty Ltd: $1,000.00