Creator: Daniel Di Domenico
Close at Sunday, 14 July 2013
Team Contexx MY80
Team Contexx MY80 has come together for this years Melbourne Marathon to be held Sunday 14th October 2012. Team members will be participating in various events, 42km, 21km and 10km to raise funds for the Cerebral Palsy Education Centre (CPEC).
We welcome any contribution, great or small, that you or your organization could make. All donations to this site are electronically wired to Cerebral Palsy Education Centre (CPEC) and an automatic receipt is emailed to you immediately.

Help us make a difference by making a small donation – Every donation helps.

Thank you for your support!

Team Contexx MY80

CPEC (Cerebral Palsy Education Centre)
CPEC specialises in programs for babies and children with Cerebral Palsy, and we are the only facility of our kind in Australia. Our therapists and programs are recognised internationally as some of the most successful at giving children with Cerebral Palsy the chance to live their lives as independently as possible.
FUNDOMETER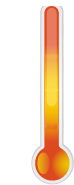 Target
$10,000
Raised So Far
Team Total
$11,628
My Total
$11,628
Team Members
Join Team
My Total: $11,628
Team Total: $11,628.30
Please make sure you are LOGGED IN. You can only join a Team Leader page if you are logged in and have an Individual page created. If you do, it will be displayed here once you've logged in. If you don't, please return to the 'home page' and follow instructions on how to create your Individual page.