Creator: Lili Romano
Close at Thursday, 25 July 2013
Putting the FUN in Fun Run. Stepbackthink.org
I'm taking part in the 2012 Melbourne Marathon Festival and hoping to raise much needed funds for charity.

This October, I'm going to be sweating it out and doing my best to complete a gruelling course through the streeets of Melbourne and ending back at the world famous 'G!

I am honoured to be a part of this amazing race and helping a great cause, and I'd really appreciate your support in this endeavour.

ALL donations you give go directly to charity, so click on DONATE NOW!

Thank you for your support and helping to make a difference

JMB Foundation - The James Macready-Bryan Foundation
The JMB Foundation was established in 2007 to provide support for the rehabilitation of James Macready-Bryan and others in necessitous circumstances following catastrophic brain injury.
James incurred life changing injuries to his brain as a result of a serious assault in October 2006, where he fell, unconscious, hitting his head on the pavement. Unfortunately, when James fell, he also fell through a gap in our social support system, which provides very limited funding for the care and rehabilitation of young acquired brain injury patients.
The Foundation aims to raise money and public awareness to support young people with severe Acquired Brian Injury (ABI), particularly those confined to unsuitable accommodation and with inadequate opportunity to receive appropriate rehabilitation and care.
We actively endorse and promote the implementation of a National Disability Insurance Scheme (NDIS).
FUNDOMETER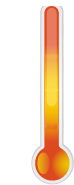 Target
$5,000
Raised So Far
$5,000
Biggest Supporters:
Giang Nguyen: $500.00
Anonymous: $400.00