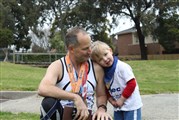 Creator: andre obradovic
Close at Friday, 30 November 2012
Run with me to help the amazing kids
As usual I am doing my bit to help the amazing kids form CPEC. In the last 3 years together we have raised $22,000 for the kids. It has made a huge difference to them. $22,000 has paid for 7 mobility suits that cost around $3,200 each and the kids grow out of them quite fast. Will you help me this year raise $15,000. I will be working hard from now till the race to ensure I can get a PB of under 3 hrs 40mins, and also raise over $15,000.
Please dig deep and help me this year as the kids really benefit from your kid help. No matter how small it all helps.
I am honoured to be a part of this amazing race and helping a great cause, and I'd really appreciate your support in this endeavour.

ALL donations you give go directly to charity, so click on DONATE NOW!

Thank you for your support and helping to make a difference

CPEC (Cerebral Palsy Education Centre)
CPEC specialises in programs for babies and children with Cerebral Palsy, and we are the only facility of our kind in Australia. Our therapists and programs are recognised internationally as some of the most successful at giving children with Cerebral Palsy the chance to live their lives as independently as possible.
FUNDOMETER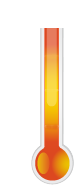 Target
$15,000
Raised So Far
$13,460