Creator: Tim Henry
Close at Tuesday, 6 August 2013
Palm Island Education
In October I am running in the 2012 Melbourne Marathon as a member of the Cathy Freeman Foundation team.
We are hoping to raise much needed funds for the to support the education of Indigenous children living on Palm Island, Queensland.
Read more about this important work at www.cathyfreemanfoundation.org.au
I am honoured to be a part of this amazing race and helping a great cause, and I'd really appreciate your support in this endeavour.

ALL donations you give go directly to CFF, so click on DONATE NOW!

Thank you for your support of both the foundation and of me, I will need all the incentive I can get to make the 42km.
Cathy Freeman Foundation
The Cathy Freeman Foundation aims to close the education gap between Indigenous and non-Indigenous Australian children -  because all kids deserve the same opportunities in life.

We work in partnership with the wonderful community of Palm Island - one of the largest and remote Indigenous communities in Australia. Working together with the two schools on Palm Island, the counil, parents/carers and the wider community, our five programs aim to increase overall educational outcomes, including literacy rates, school attendance and classroom behaviour.
FUNDOMETER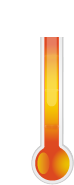 Target
$3,000
Raised So Far
Team Total
$16,007
My Total
$2,560
Team member of Supporting the Indigenous Education
View
My Total: $2,560
Team Total: $16,007

On 14 October 2012, I'll be running in the Melbourne Marathon to raise much needed funds and awareness for the Cathy Freeman Foundation (CFF), who supports the Indigenous children of Palm Island, Queensland.
Before my involvement with CFF, I didn't know that it was Australia's fourth most disadvantaged community. I also didn't know that there is a population of approximately 3,800 people and an average of 10 people living in each house. I certainly didn't know that about 80% of the children suffer from mild to moderate hearing loss which severely impacts their ability to learn and communicate.
I now know that through specialised education programs, such as those provided by the Cathy Freeman Foundation, these kids are able to have the same opportunities as their peers all around Australia. I believe in an Australia where Indigenous and non-Indigenous children have the same education standards and opportunities in life. This is why I have chosen to support the Cathy Freeman Foundation.
Please sponsor my run and by supporting me, you are helping the children of Palm Island get on the right track. Together, we can make a difference!
.
ALL donations you give go directly to charity, so click on DONATE NOW!

Thank you for your support and helping to make a difference